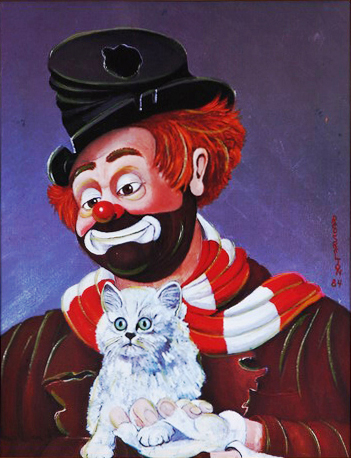 Product Description:
"Freddie's Kitty" is a fully authorized, limited edition, lithographic reproduction on canvas, based upon Mr. Skelton's original painting titled "Freddie's Kitty."
This work of art bears two signatures on the front; one original, hand signed by Red Skelton, and one that reproduces the signature from his original painting.
Size: 20" x 16"

Sellers:
Stan Berkson
Asking Price: $2,720
Condition: Excellent
Individually Numbered: 1667/2000
Certificate of Authenticity: Yes
Primary Phone: (951) 310-6607
Email:
raystan98@sbcglobal.net