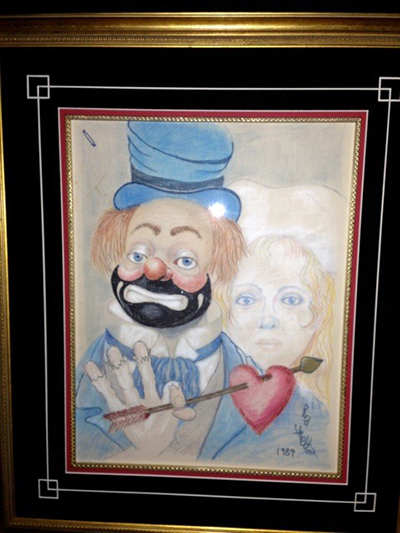 Product Description:

"Cupid Freddie" is a unique, original, one-of-a-kind drawing on linen, hand signed by the artist Red Skelton. This special work of art was drawn by Mr. Skelton on an airline linen.
The linen size is 19" X 15" and the work of art is custom framed with a museum quality frame.
Seller:
Name: Ceci Brown
Asking Price: $80,000
Condition: Excellent
Framed: Museum Quality
Certificate of Authenticity: Yes
Email:
cecirider@comcast.net